Massive and monstrous Bonecruncher Phinn has arrived in the Fold! Here's how to get the skins …
---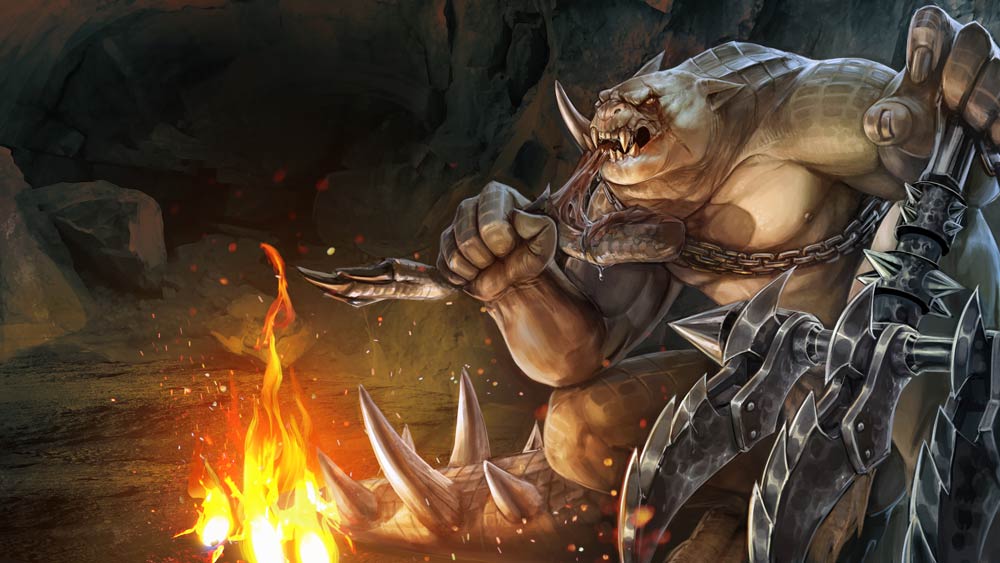 GET THE TIER I SKIN IN THE MARKET
Get the Tier I skin directly with ICE. VG > MARKET > GET SKINS > PHINN I
Or, craft the skin with Phinn cards from boxes and matches.
---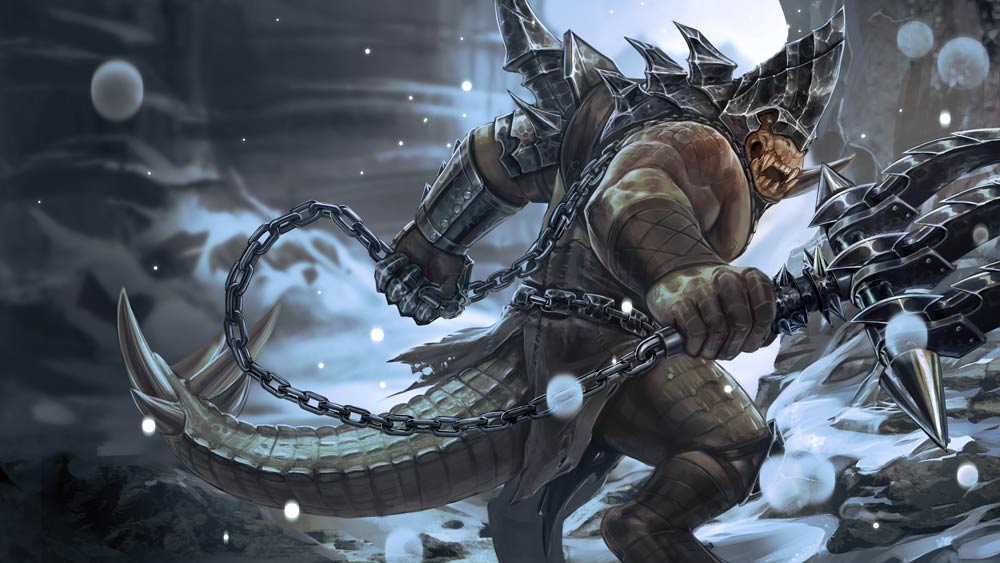 BONECRUNCHER ICE BOX (COMPLETE CARD SET)
Pull the cards you need for any of Phinn's skins with the dedicated ICE box:
VG > GET CARDS > PHINN ICE BOX > CARD PACK
---

PHINN 50% OFF HERO SALE!
So all these awesome Phinn skins are coming out … but do you actually have Phinn unlocked? If not, get him now at 50% off!
The Phinn hero sale will run from Friday 4AM PDT/ 12 GMT until Monday at 4AM PDT/ 12 GMT.
---
WATCH: 'BONECRUNCHER' PHINN TIER I
WHAT'S NEW
Churn-addled pale skin
Bonecruncher army grapple
Treacherous tail spikes
Raking anchor
Churn-themed Susie the Birdie
---
WATCH: 'BONECRUNCHER' PHINN TIER II
WHAT'S NEW
War helm with neck-protecting spikes
Arm bracers & armored knees
Evolving Bonecruncher model based on Churn exposure
---
WATCH: 'BONECRUNCHER' PHINN TIER IIII!
AWESOME NEW TIER III EFFECTS
Green flames and black smoke erupt from Quibble and Polite Company ground smashes!
Sparks fly during Phinn's Forced Accord
Smoldering dragon-wing hook
Creepy Tyrant's Eye keeps watch atop a formidable tower
---
Stay tuned for the release of Tier 3 Vox on Friday, May 13!