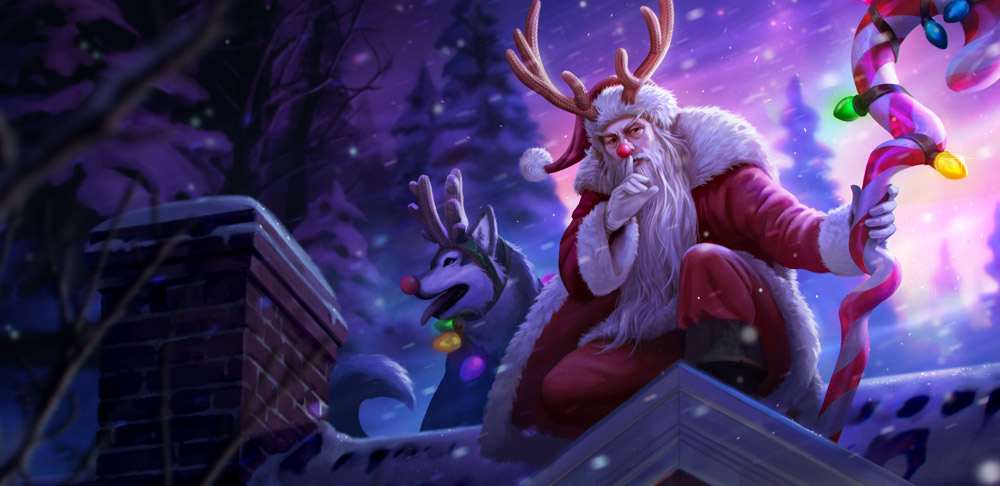 What gifts do you want for Joy Festival? Head to the mall and tell Santa! Read on to learn more about 'Mall Santa' Reim and guess who's making their Joy Festival wishes in the all-new lore!
---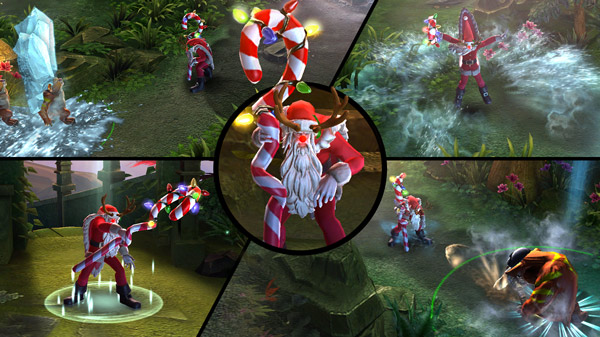 MODEL CHANGES
Bushy white beard
Cozy red, fur-lined costume with Santa hat, white gloves and black boots
Mistletoe in case of kisses
Santa and Rudolph in one! Glowing nose and antlers for foggy Joy Festival Eves
Candy cane staff wrapped with blinking, multi-colored festival lights!
---
ALTERNATE FATE LORE
Whaddya Want?
Alright kid, whaddya want? Keep it snappy. Got a long line of drippy-nosed kids behind you and the store is closing. Catnip, a ball of yarn and a laser pointer? Can't say I've heard that one before, but who'm I to judge? Off you go. Yeah yeah yeah, Happy Joy Festival.
We got robot kids coming through now? Fine; whaddya want? To be a real girl again? These kids today expecting miracles. You're getting a dolly, alright? Move along, kid. Happy Joy Festival.
Ho, ho, ho… oof. Careful how you jump on the lap, kid, Santa's got a bum knee. You want what now? A turntable, a mixer, headphones and high-end speakers? You think Santa's made of money, I see. I'll talk to the minions at the North Pole and see what I can do.
A BB gun? No way, kid, you'll shoot your eye out. Not for nothing, but if I were you, I'd ask Santa for an arm. No, you can't have that either. How about a nice football? Okay, get outta here. Happy Joy Festival.
That's it, children, Santa's off the clock. Don't forget to leave cookies out for me tonight, and not those oatmeal raisin ones either. No chocolate chips, no presents, got it? Happy Joy Festival.
---
Read Reim's canon lore:
---
WALLPAPERS