There's never been anything like 'Ride or Die' Skye before in the Halcyon Fold: knee-dragging, laser-blasting fun! 
---
CHECK HER OUT IN GAME: 
---
MODEL CHANGES
Cool new outfit with moto gloves, boots and jacket with Vainglory emblem
Pink-tipped hair
Re-designed yellow mech turns into a sport motorcycle!
EFFECTS, ANIMATION & SOUND CHANGES
All new motorized sound effects!
Motorcycle tires are used as hover fans in mech mode
Purple electric laser and moto mode for Suri Strike
Blue laser Death From Above
Tail light streaks & smoke during motorcycle dashes and sprints
Mech transforms to moto mode & Skye chills on the seat during recall!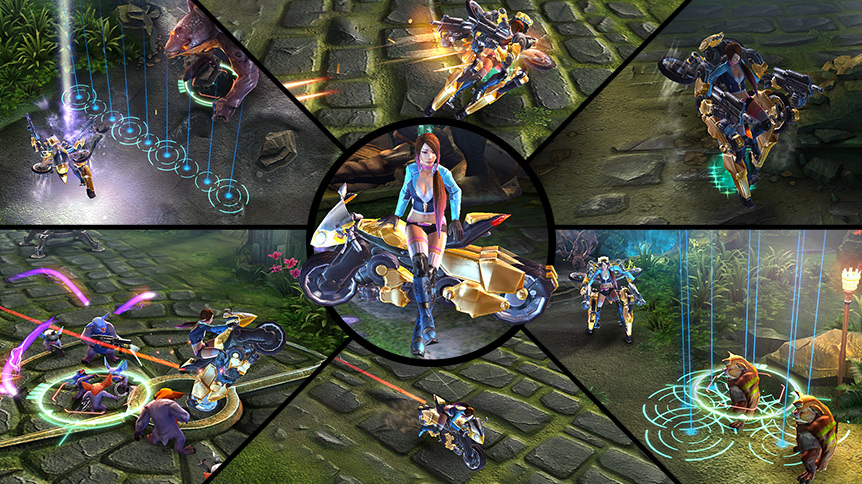 ---
ALTERNATE FATE LORE
We Improvise
People think they know you.
People think they have you all figured out.
People should pay better attention.
---
WALLPAPERS