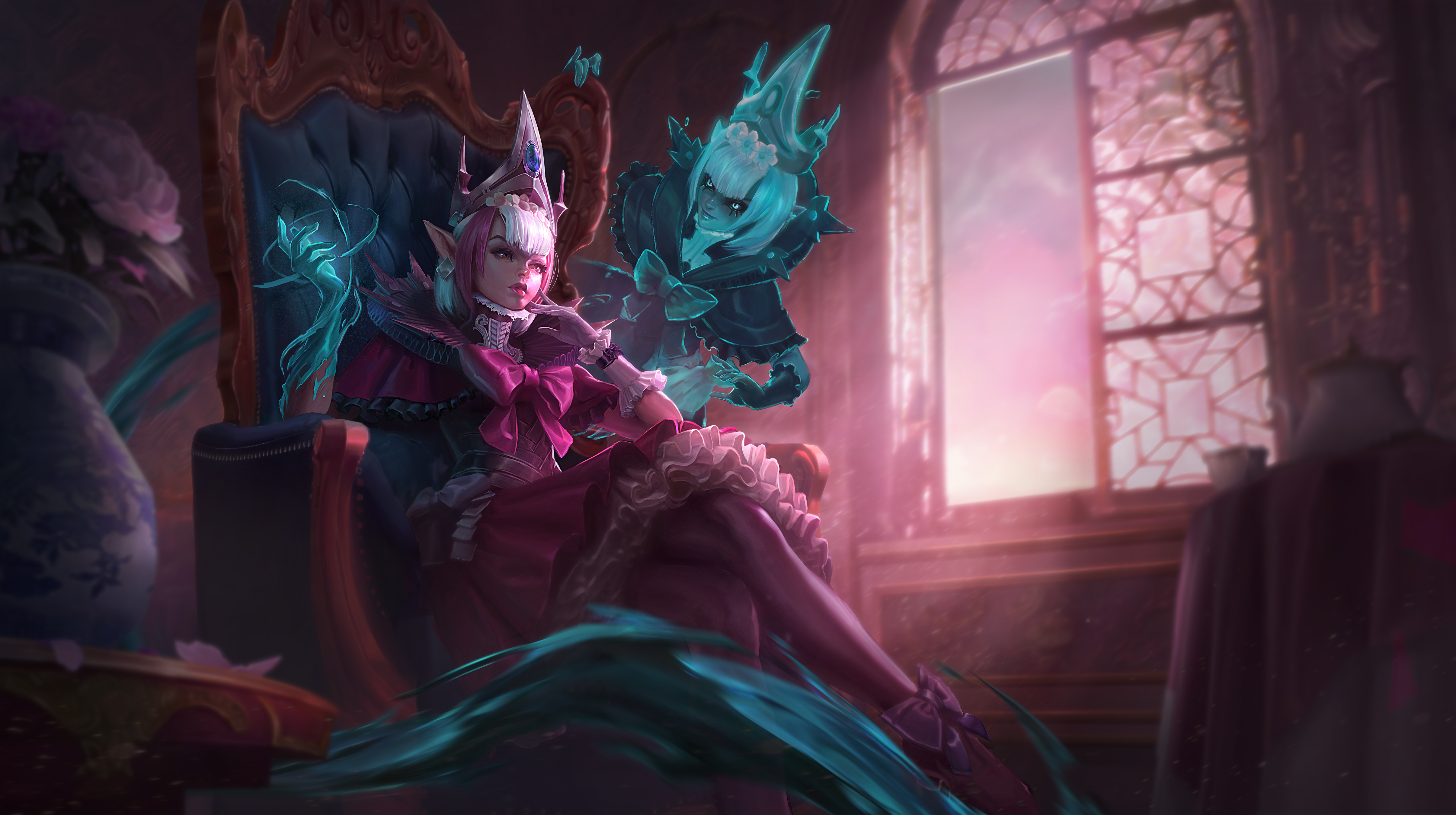 Each week six heroes are temporarily unlocked for play in Casual and Private games. Try this set of heroes today!
---
MALENE (LANE/MAGE)
Malene is a backline spellcaster who can immediately use her form-swapping ultimate ability, Enchanted Transformation, at level 1. Toggle Enchanted Transformation to swap between her light and shadow forms and use abilities in quick succession to deal massive crystal damage to enemy heroes.
---
PHINN (CAPTAIN)
Phinn is an unstoppable tank who brings the fight to him. He pairs incredibly well with other heroes who don't back down from battle. Phinn is strongest with defense and utility items, and he's able to absorb immense amounts of punishment, protecting teammates while they dish out damage.
---
RONA (JUNGLER)
Rona is a deadly berserker who is always ready to leap into battle. She holds her own in melee combat, unleashing enormous damage on everyone who stands and fights. Rona is best played in the jungle, pairs well with protectors and works well with both weapon and crystal builds.
---
CATHERINE (CAPTAIN)
Catherine brings the most reliable stun and disruption skills to teamfights and ganks. Hard to kill and great at chasing, she can secure kills and turn around fights that would otherwise be lost. Catherine can soak up damage and strike fear on sight. She is best roaming between jungle and lane.
---
ALPHA (JUNGLER)
Alpha hunts and terminates her targets with ruthless precision. No longer bound to the rules of mortality, she engages in battle without fear or caution. Alpha performs well in the jungle and can take down her targets built either weapon or crystal.
---
OZO (JUNGLER)
A carnival monkey never lets silly things like danger and fear keep him from a great time. Ozo runs straight into chaotic fights, bounces off heads and delivers big time area-of-effect damage with his razor-sharp ring. Build some defense items to keep Ozo in combat, and look for combinations of nearby enemies to maximize Ozo's damage.
---
ABOUT THE FREE HERO ROTATION
The free hero rotation unlocks six heroes each week to play as long and as much as you want in the Casual & Ranked queue. It's an opportunity to test drive heroes before using ICE or Glory to unlock them.
---
Jump into the Fold now with this group of great heroes!