Autumn season has arrived! Log in to collect your end-of-season Summer payouts — including a FREE 'Contender' Kestrel Skin if you reached Credible Threat Bronze. Then, pull in unsuspecting victims with the armored commander, Yates the Reclaimer. Looking for a new skin? Check out Yates' brilliant 'Crimson Wolf' Rare skin or the futuristic and chic Legendary 'Cyber' Krul. Want to add a lil' flair to a skin you already own? Craft a Hat for it in your Player Inventory! Read on for all the details…
---
TABLE OF CONTENTS
YATES THE RECLAIMER
THREE GREAT NEW SKINS
INTRODUCING HATS & CRAFTING
NEW AUTO BUY & AUTO LEVEL UP FEATURES
EXPAND YOUR COLLECTION WITH THE SUNNY PING SET
SUNLIGHT SYSTEM UPDATES
IMPROVED BATTLE PASS
HERO & ITEM BALANCE CHANGES
BUG FIXES & PERFORMANCE
---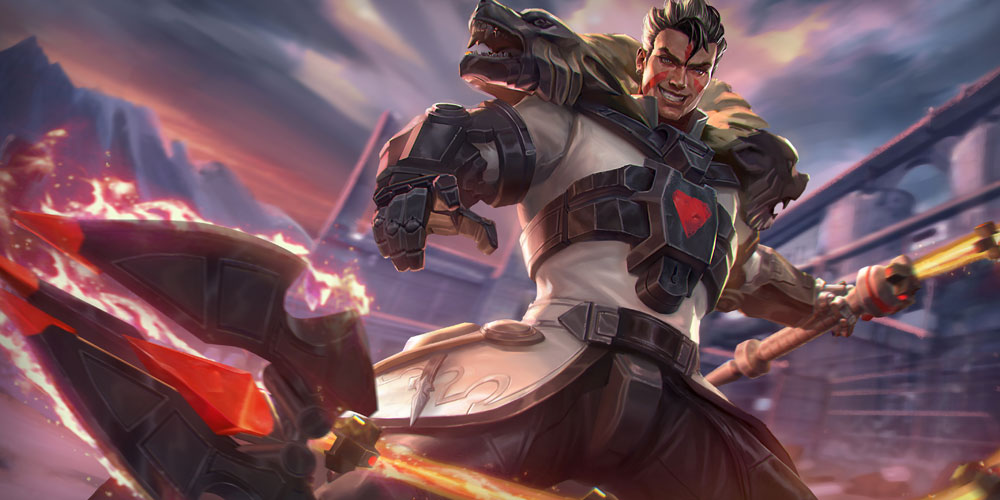 YATES THE RECLAIMER: SIDESTEP OR GET REKT
Hailing from the frigid lands of Campestria, Yates is a Captain who specializes in reeling in unsuspecting victims with his A ability, Wolf's Maw.

Follow up a successful Wolf's Maw with a stun and your high-powered carries will delete anyone who's too slow on the sidestep or Reflex Block.
OP engagements aren't Yates' only trick, though, as he is an impactful crowd controller: Keep enemies in check with his B ability, Overwhelm, to create a shockwave in the area around him, stunning affected enemies.
Provide emergency assistance or engage from across Sovereign's Rise or Halcyon Fold by using Yates' ultimate ability, Iron Mandate, to leap to any location on the map, slowing and damaging any enemies you land on.
Yates is only unlockable with ICE for the first 14 days. After that, you'll be able to unlock him with ICE or Glory.
---
HERO ABILITIES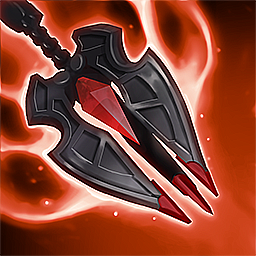 DEVASTATION FLAIL (PERK)
Yates can combo up to three basic attacks within a short time of each other for increasingly powerful effects.
Second Hit: Bonus damage and gain a small movespeed boost.
Third Hit: Bonus damage and gain a large movespeed boost.
---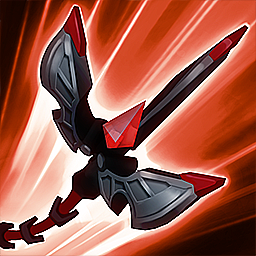 WOLF'S MAW
Yates extends his flail forward, pulling in the first enemy hit.
---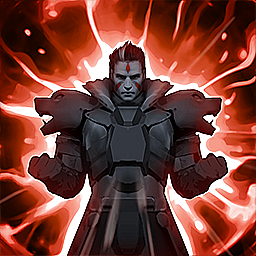 OVERWHELM
Yates gathers energy before releasing a shockwave around himself, stunning affected enemies.
---

IRON MANDATE
Yates leaps to the chosen location, dealing damage and slowing enemies while granting allies a barrier.
Overwhelm will not disperse until Yates lands.
Note: This is a global ability which means it can be casted anywhere in the map.
---
YATE'S TALENTS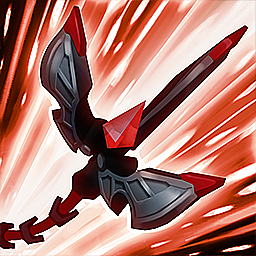 EXTENDED HOOKS (RARE)
Wolf's Maw (A) has increased range.
---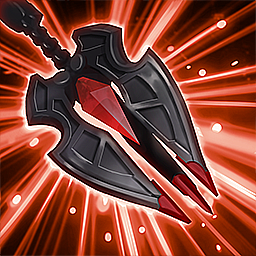 WHIPLASH (EPIC)
Devastation Flail's (Perk) third hit deals greatly increased damage.
---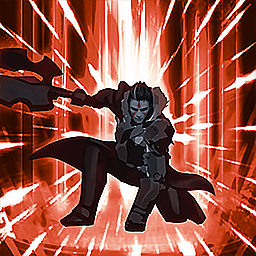 RAPID RESPONSE (LEGENDARY)
Iron Mandate (Ult) completes much more quickly.
---
'CRIMSON WOLF' YATES (RARE) AND
'CONTENDER' KESTREL (LIMITED EDITION)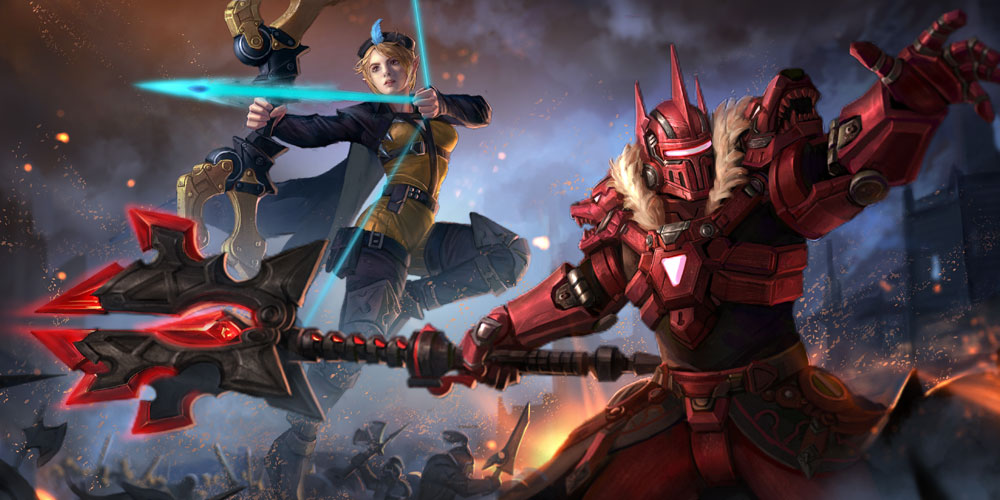 ---
'CYBER' KRUL (LEGENDARY)
The Undead 1V1 champ is getting a new Legendary skin! Get 'Cyber' Krul in three different variants; here's how to unlock your favorite version:
Cyber Krul Prototype (White)

At launch:

In a special box
In the All Box
For direct purchase

Cyber Krul (Red)

At launch:

In a special box
In the All Box
Not initially available for direct purchase

Cyber Krul Prime (Blue)

Only unlockable by by reaching Battle Pass level 100
---
NEW COLLECTABLE COSMETIC: CRAFT HATS TO SPICE UP YOUR FAVORITE SKINS
Hats are a collectable cosmetic that you'll be able to equip on most skins starting in Update 3.7. To unlock your favorite Hat, simply find the necessary materials required to craft it. Materials to craft Hats can be found in Spoils of War Chests, Material Chests, and occasionally Event rewards.
Materials are used in a variety of recipes and will be reused in future updates. You'll be able to collect up to 15 materials of each kind before being awarded a duplicate bonus.
See which Hats are available to craft by tapping on your Player Inventory and navigating to the "HATS" tab.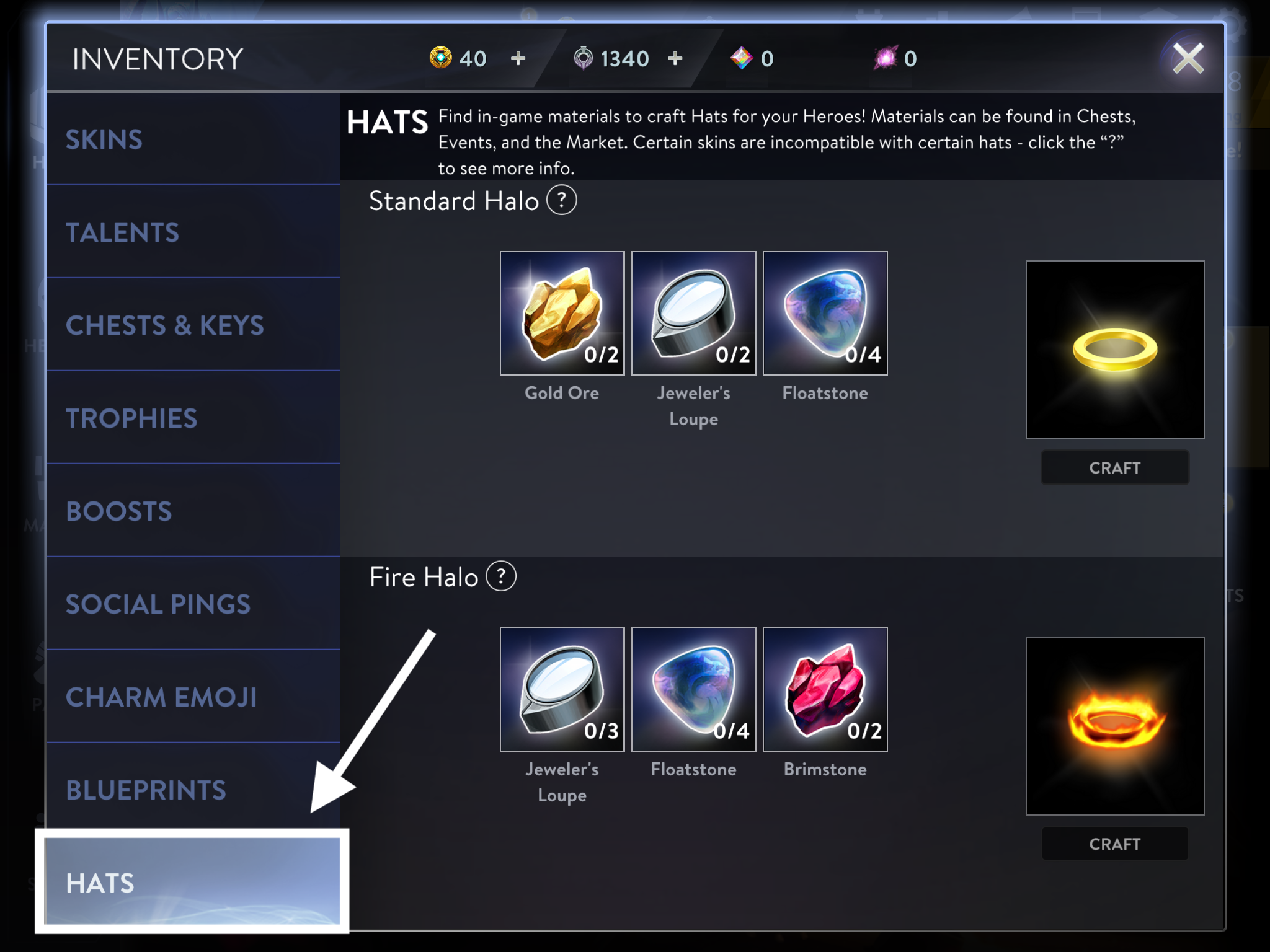 The HATS tab is your "workshop." Here, you'll be able to see which materials you own as well as which Hats are available to craft. This tab is also where you'll equip any Hats you've already crafted.
MAKE SURE THAT HATS ARE COMPATIBLE WITH YOUR FAVORITE SKINS
Before crafting a Hat, make sure that it's compatible with your favorite heroes and skins by tapping on the question mark.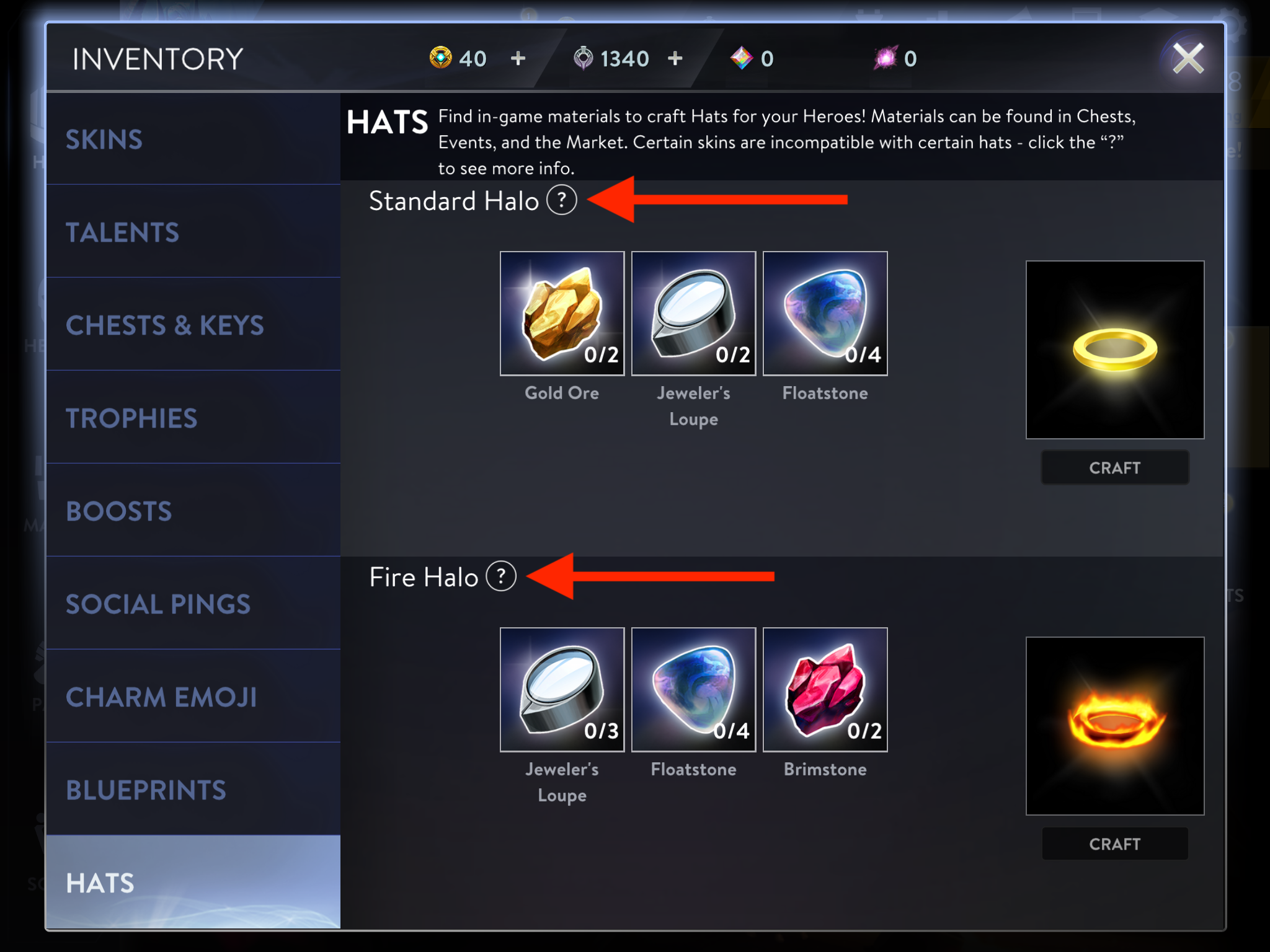 ---
NEW AUTO BUY & AUTO LEVEL UP FEATURES
Looking for a faster way to hop into combat? With the new Auto Buy and Auto Level Up features, your selected Recommended Build can automatically purchase items and level up skills for you!
Auto Buy will automatically purchase the items from your selected build while your hero is within range of valid shop locations and when you have enough gold for the items. Just walk by a valid shop location and the items in your selected build will simply "float" into your heroes' inventory.
Similarly, Auto Level Up will instantly spend your skill points upon leveling up.
Like doing everything yourself? You can disable "Enable Auto Buy" and "Automatically Upgrade Abilities" under the new Gameplay tab of the in-game settings menu.
---
EXPAND YOUR COLLECTION:
GET THE SUNNY PING SET
Add another set of Social Pings to your collection: Get the Sunny Ping pack now! These were designed together with hallu, one of our talented community artists.
Individual pings have a chance to drop in Spoils of War chests and can also be found in the Market. You must collect the entire set to use them in-game.
Want to see which pings you own? Tap on your Player Inventory from the home screen, then on the SOCIAL PINGS tab.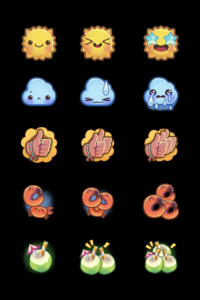 ---
SUNLIGHT SYSTEM UPDATES
Play more, earn even more!
We've added 50 levels to our seasonal Sunlight progression system and have dramatically increased the rewards available for all players – free and paid alike. We've concentrated rewards on the Free Pass track to pay out big rewards every 5 levels, but Battle Pass holders will now earn 100 levels worth of rewards, including the Battle Pass exclusive Cyber Krul Prime skin.

More Sunlight points will be needed to reach the maximum Sunlight level for Autumn Season 2018, but events will provide opportunities to earn huge amounts of Sunlight and help you reach level 100!

Autumn Season 2018 will not have end-of-season rewards related to Sunlight progression; instead of making you wait until the end of the season to unlock your rewards, we've rolled them into the 100 levels of the season's Free Tier Battle Pass.

This means that you won't have to wait until the end of the season to enjoy your payout – simply level up to instantly reap the benefits.

Check out the new SEASON button on the home page to see the full list of loot you can earn, and to view your overall progress.
---
IMPROVED BATTLE PASS
The next generation of Battle Pass is here! Like last season, you'll be able to unlock your Vainglory Battle Pass for only $10 (or 1250 ICE), then start raking in the rewards. We've ramped up the value of the Battle Pass for Autumn and will be giving back over 20x in value!
Battle Pass details can now be found by tapping on the SEASON button on the home page.
---
CHAT IN BLIND LOBBIES
The newly simplified Blind Lobby design now features chat; coordinate with your team in all Casual and Brawl modes.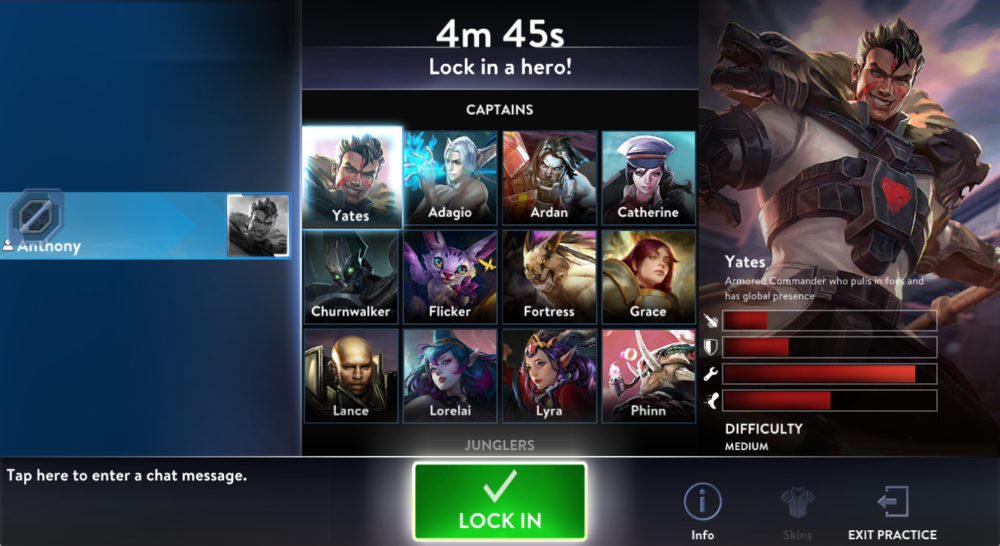 ---
HERO & ITEM BALANCE CHANGES
Balance changes have been published as a separate article. You can see those changes HERE!
---
BUG FIXES & PERFORMANCE IMPROVEMENTS
Reim's basic attacks now properly generate fortified health
Anka's Crimson Blade talent now correctly modifies damage
Fixed a bug where Malene's Royal Favors talent globally affected allies
Fixed a bug where Anka's Dance of Blades locked her longer than intended
Catherine's Blast Tremor angle is now more clearly displayed
Global gold and experience is now properly granted to all allies
In 5V5, Turrets, Armories, and Vain Crystals will display "INVULNERABLE" when hit while invulnerable
Stunning Ozo during his Acrobounce will now interrupt him
Recommended hero builds have been updated for more generalized usage
Chat added to Casual lobbies
---